Description
Fire is a status condition that renders the opponent ablaze. While ablaze, he receives varying damage according to the ability of the weapon for a short period of time. Flames are very useful for overcoming Adrenaline Boost. This fire also allows you to get the Hot Hot Hot kill bonus or the Disco Inferno kill bonus.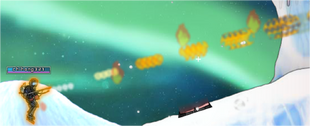 Ad blocker interference detected!
Wikia is a free-to-use site that makes money from advertising. We have a modified experience for viewers using ad blockers

Wikia is not accessible if you've made further modifications. Remove the custom ad blocker rule(s) and the page will load as expected.