Description
Edit
First look at the other side of the story. The aliens have not forgotten how their invading force have been badly mauled and beaten single-handedly by humans. The aliens spotted a human ship in the vincity (The Echo-1), and believeing that the humans are in their sector of the galaxy to steal artifacts, they zapped the human ship, and crash-landed on an unknown planet, presumably to be Mercury.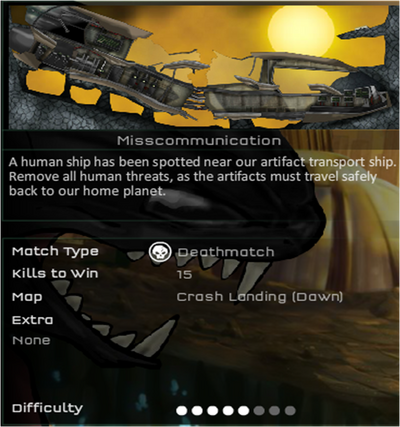 Ad blocker interference detected!
Wikia is a free-to-use site that makes money from advertising. We have a modified experience for viewers using ad blockers

Wikia is not accessible if you've made further modifications. Remove the custom ad blocker rule(s) and the page will load as expected.