Description
Edit
Reflection! is a kill bonus earnt when an AI kills himself with his own weapon reflected off your static field or katana. Because it was reflected off your static field, it is not counted as a suicide and therefore earns the kill bonus, which awards 2 credits. Below are the steps on how to get the kill bonus in quickmatch.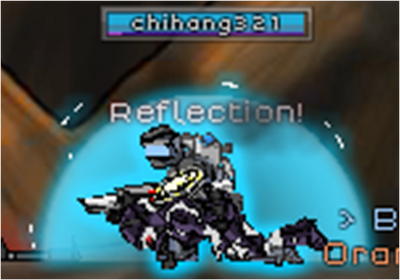 How to get it
Edit
Set quickmatch, 2 teams, only you on your team, and 6 people on the 2nd team
Make sure you have your static field!
Set it to very easy, in the Headquarters and set it to explosives only. Also, last thing, turn off equipment.
Press play.
Find a player with a rocket launcher, deploy static field close to target
Hopefully the player will shoot himself with the rocket!
 

Armory
Abilities
Equipment (Defensive)
Equipment (Offensive)
Equipment (Utility)
Kill Bonuses

Headshot

,

Crotchshot

,

Buttshot

,

Assassin

,

Surprise

,

Direct Hit

,

Splish Splash

,

Spree Ender

,

Reflection

,

Juggerkill

,

Show Stopper

,

Slasher

,

Hot Hot Hot

,

Haunted

,

Embarassing

,

Chill Pill

,

Kill Steal

,

Disco Inferno

,

Mine Your Step

,

Capture King

,

Defender

,

Juiced

,

Rad

,

Survivor

,

Speed Shot

,

Show Off

,

What Shield?

,

What was that?

,

Corpslosion

,

Thanks
Ad blocker interference detected!
Wikia is a free-to-use site that makes money from advertising. We have a modified experience for viewers using ad blockers

Wikia is not accessible if you've made further modifications. Remove the custom ad blocker rule(s) and the page will load as expected.