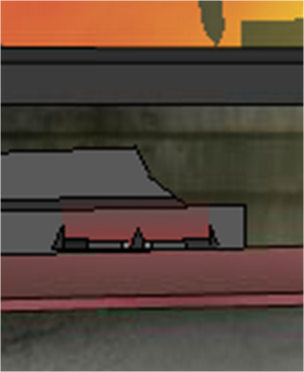 Description
A weapon pickup zone is a place on a map that lets you pick up weapons or restock a current weapon's ammo stock. After a person picks up a weapon, the Weapon Pickup zone will need time to cool down and produce another weapon. Due to the fast paced action of the game, it is not possible to pick up weapons from anywhere, or trade weapons with your teamates. Only the weapon pickup zones will allow you to do the aforementioned.
Most weapons give you 2 clips per pickup, but the ones with huge ammo clips will only gives you 1 clip, and the Holy Grail gives you 3 clips per pickup. Your enemies have their own weapon selection, and when you see a weapon that's available, it's from your weapon selection, and not your opponent's weapon selection. If you know all weapons well, you'll able to determine what another player's weapon will be.
Gallery
 

Weapons of Raze Two
Starters
Sidearms
Close Range
Automatics
Long Range
Heavy
Explosive
Ad blocker interference detected!
Wikia is a free-to-use site that makes money from advertising. We have a modified experience for viewers using ad blockers

Wikia is not accessible if you've made further modifications. Remove the custom ad blocker rule(s) and the page will load as expected.